What is a product video?
Product videos can be seen in many places through video marketing or online advertisements.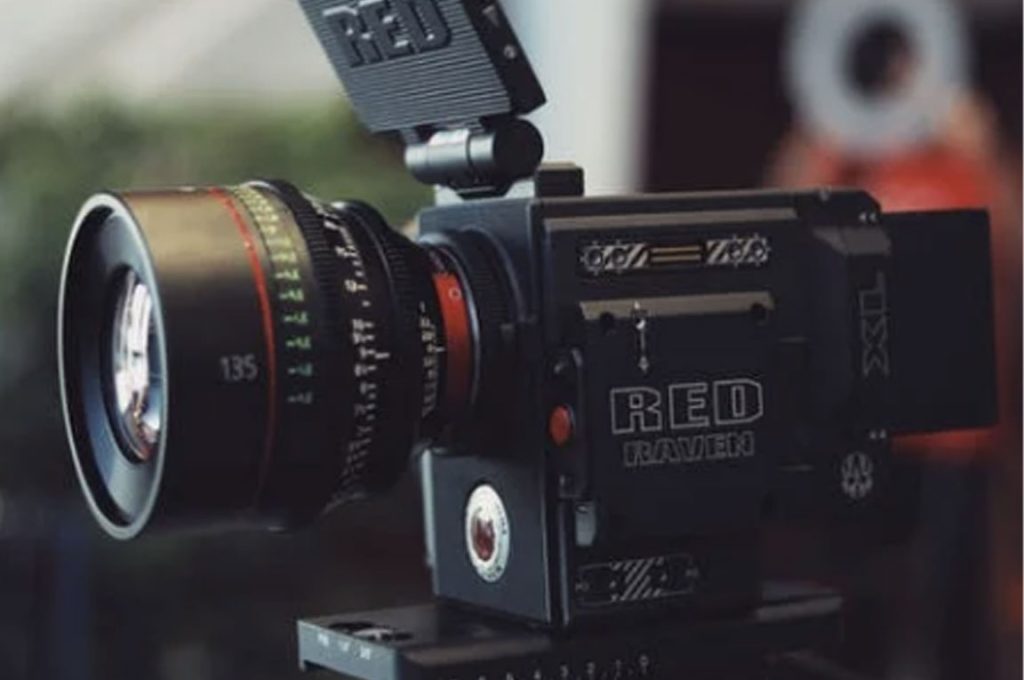 A product video is indeed a video that is meant to highlight a particular service or product by highlighting the product feature and other key features in a tone of highlighting the brand spirit to catch the attention of the target audience and boost sales. The film discusses the products' key features, main benefits, and how it matches the client's demands. A compelling product video has all the characteristics, including product footage which is high-quality footage, background music, consistent lighting, and important features of the said product, which inspire viewers.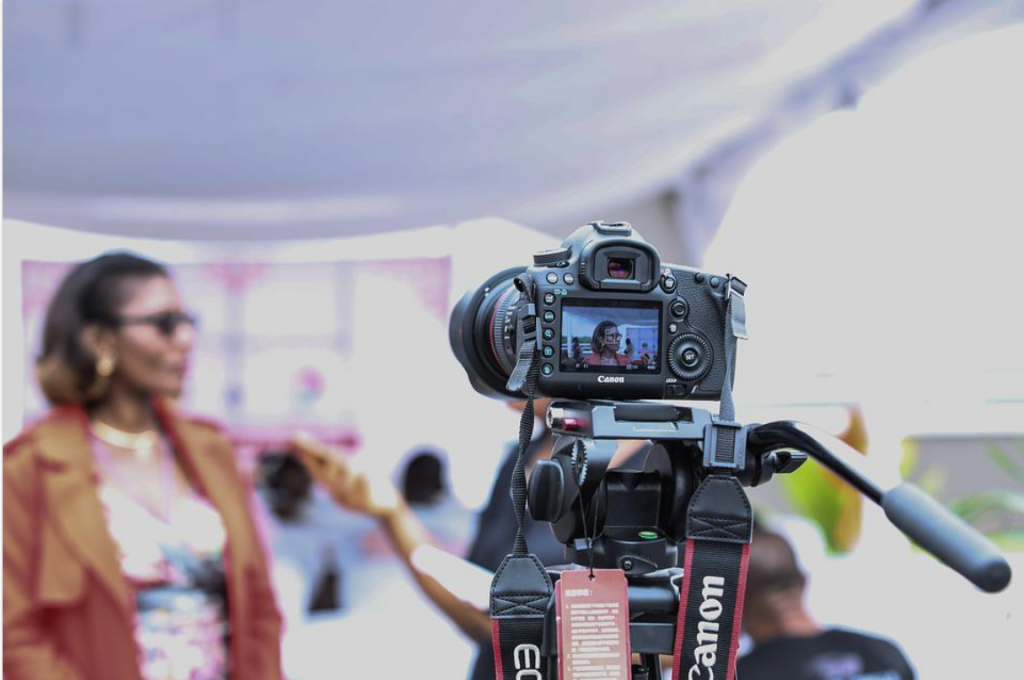 Many internet firms have grown their brands and catapulted to far greater heights due to these films. Product marketing videos, including product launch videos, product demo videos, and product key features, are often seen on the landing pages of websites to capture viewers' attention. That landing page video is also sometimes uploaded on the company's YouTube channel
So far, the Internet is littered with countless product videos, with many more being posted on a regular basis in an attempt to reach different potential customers and get clients.
Product Videos for Digital Marketing Campaign
A digital marketing campaign is a company's or brand's online marketing effort to promote traffic, sales, revenues, conversion, and participation. You've probably seen Facebook advertising in your News Feed, or you've followed prominent companies on Facebook for videos and photos. Digital marketing efforts are what they are. Every day, you may view the top digital marketing initiatives.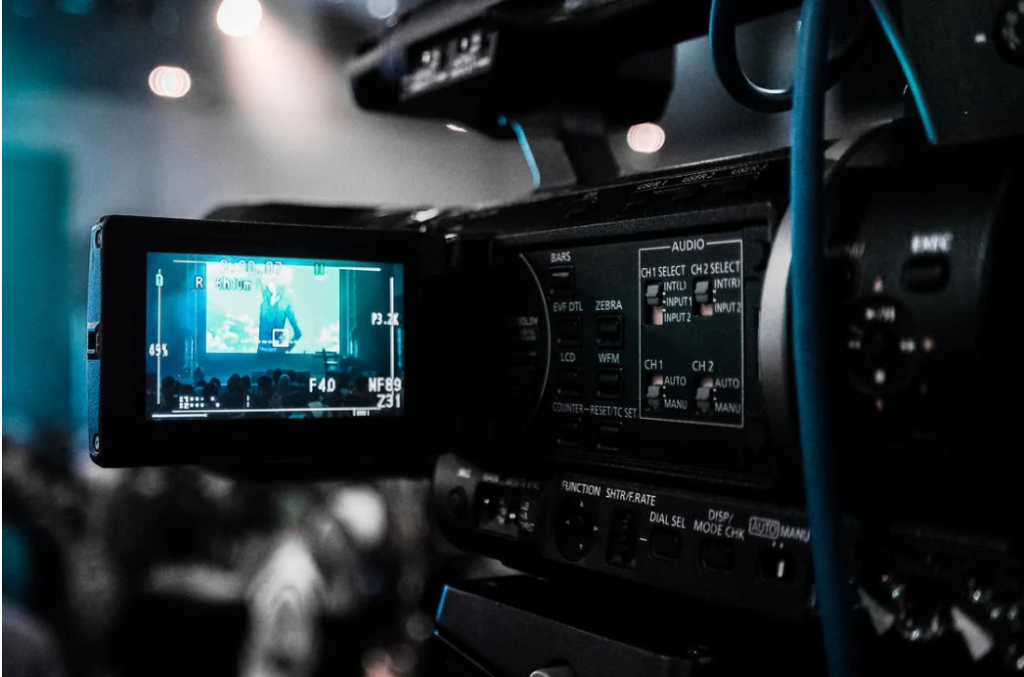 The following three steps are used to create a digital marketing campaign: Planning includes determining the length of the campaign, as well as the broad objectives and target customers. Development includes deciding on a plan that includes voice messaging, specific keywords, reaching the target audience, creating campaign area and marketing selections, and connecting with all digital marketing platforms. Management is responsible for determining the performance and worth of a digital marketing strategy. Today, digital marketing research studies are a crucial component of practically any agency's digital marketing approach. They use innovative marketing campaigns to highlight their digital promotional campaigns, products, and services.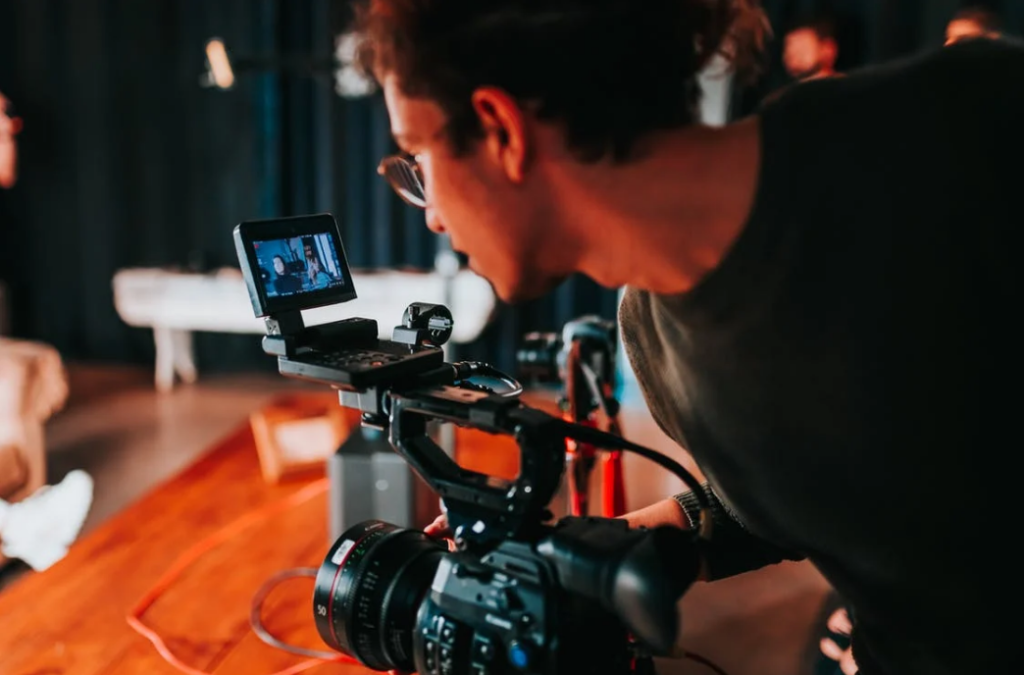 Every marketing firm, large or small, uses social media outlets like Facebook, Twitter, Instagram, and LinkedIn in innovative ways to sell its products. Here is a list of the top ten finest digital marketing initiatives from India to get you started.
Some tips for making product videos for marketing.
1. The context is everything.
Show showcase your sleek product but also how it fits into the wider picture of your client's life. With your product video, try to address the following questions:
What problem does your product address?
How does it improve the lives of your customers?
Is it motivating the client to do more?
Will this product make them happier in general?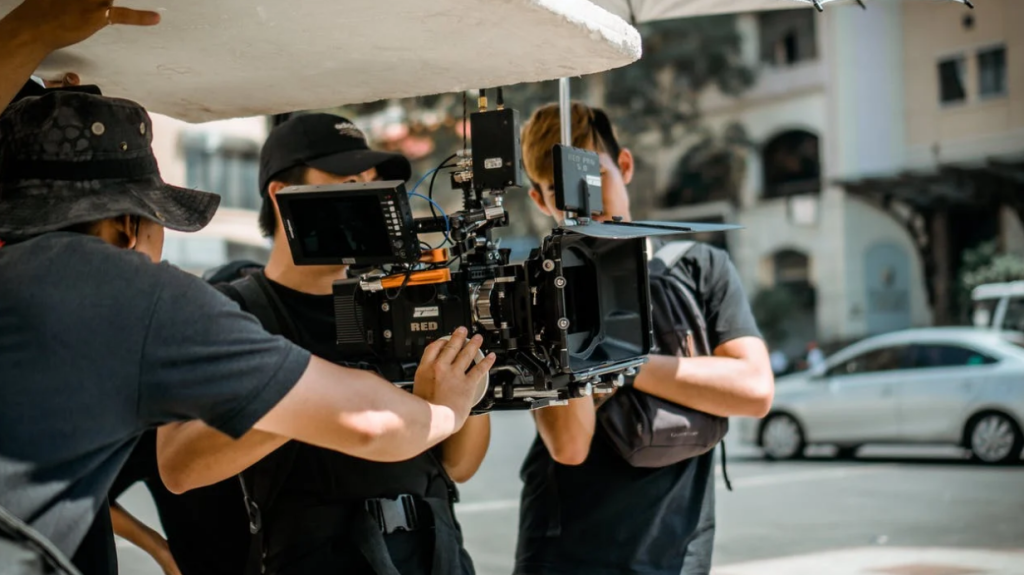 2. Customization, customization, customization.
Because your product film serves as an advertisement — as well as a first perception — for any product/service, looks are important. That implies that shaky videos or poor photographs can (and will) contribute to a drop in product sales.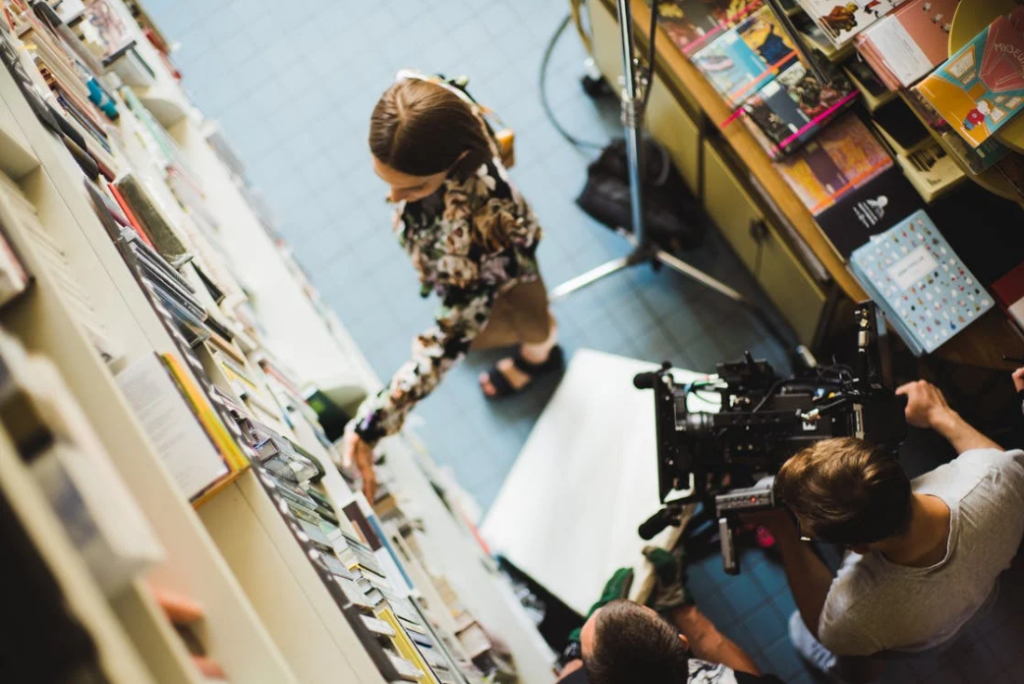 Because your product video may be used as a Facebook ad or linked on your eCommerce site, you should be happy with the final edit. You can completely personalize your product video by uploading your brand's logo and typefaces or using our endless library of non-cheesy stock footage to liven up your product presentation.
3. Don't encourage FOMO.
Attempting to terrify people into buying your stuff screams 'cheap infomercial.' By fear, we mean FOMO, or the fear of missing out, as the youth call it.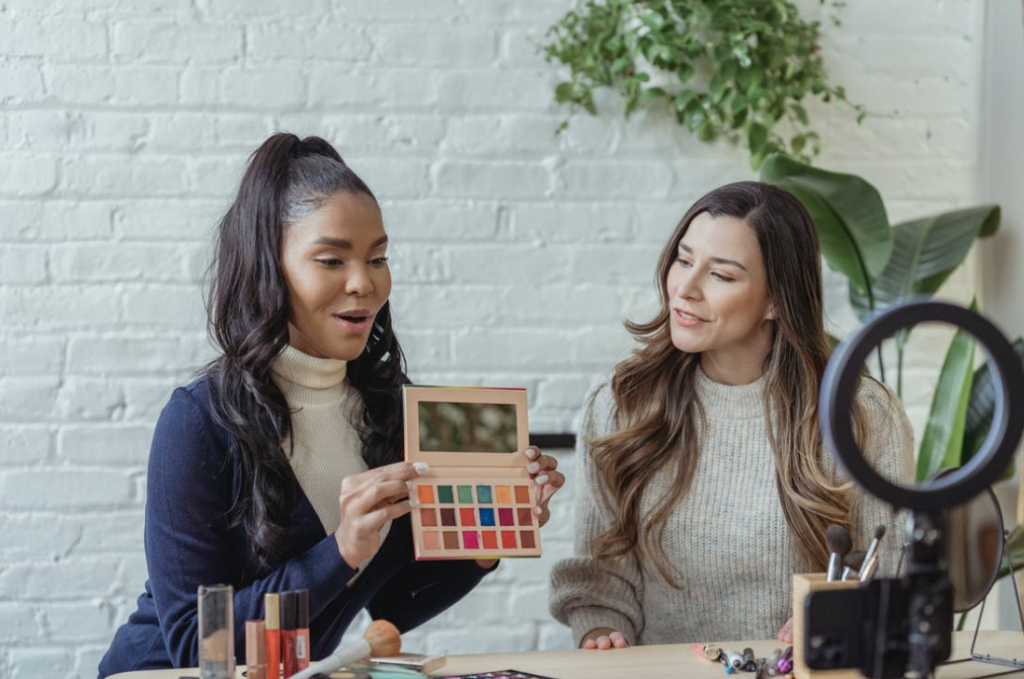 Businesses that try to market the consequences of not purchasing their goods use fear as a cheap approach to encourage customers to buy. In your product film, a great firm like yours should emphasize the advantages of your product/service rather than scare tactics.
If you're having problems defining your product's unique selling points (USPs), take a blank sheet of paper (or Word Doc) and ask yourself the following questions:
Who are your rivals, and what do you appreciate about their products? (It's OK to acknowledge when your rivals are doing something properly! Inspiration is essential.)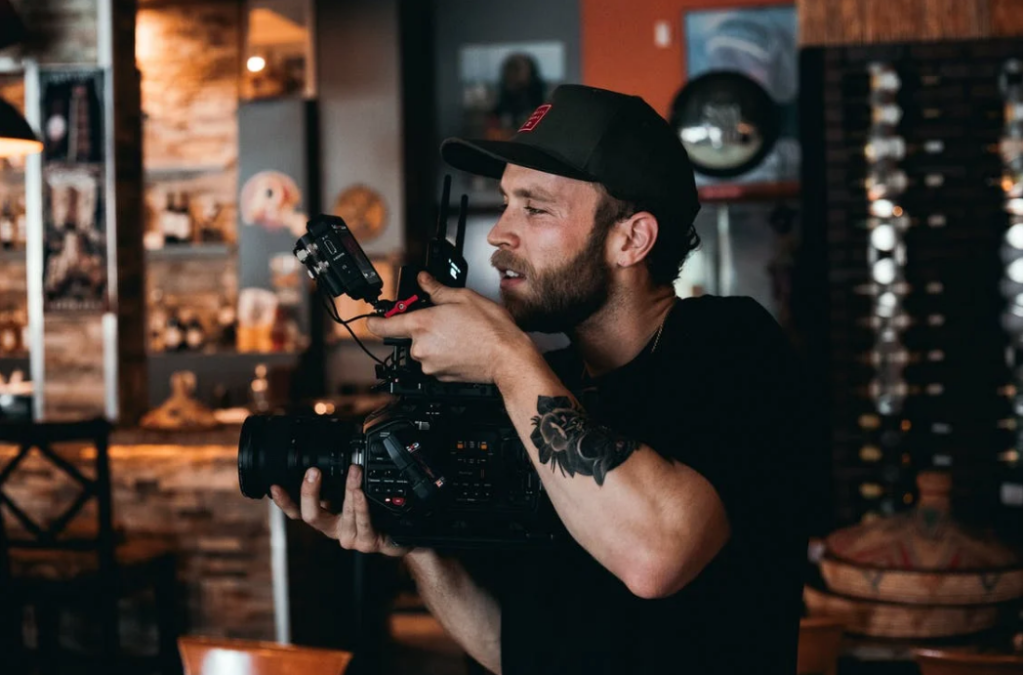 What are the common themes in the reviews, remarks, or feedback of people who have previously purchased your product or service? Make a Venn diagram, write it all down, whatever helps you free your thoughts.
What is the best feature of your company's product or service? Take a chance on it.
4. Share your story, or let your consumers do it for you.
When customers watch a product video, they aren't only interested in the product's technical specifications. They want to meet the individuals who created the product as well as the individuals who use it.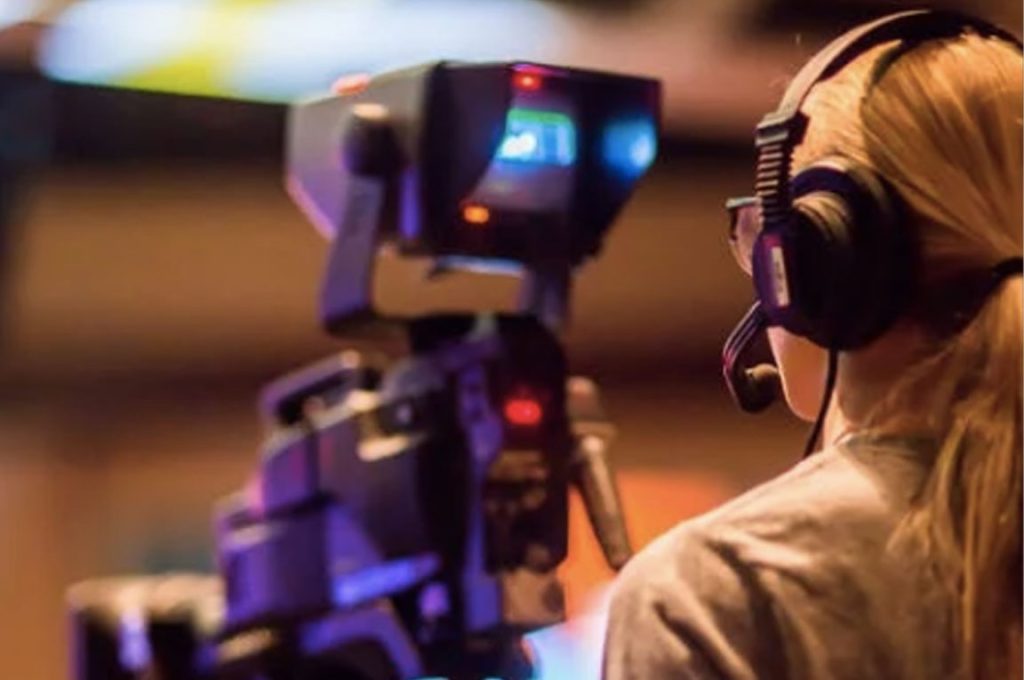 (Tip: Include specs in your listing's product description, wherever that is, or add a brief pop-up of information in your video with all the facts to retain your viewers paying attention.)
While specifications are useful, they are not everything. Consumers nowadays are sophisticated, choosing firms with a cause above those with a glitzy product. According to a BBMG and Globe Scan deep dive, Gen Z is "3x more likely to agree that the goal of business is to serve communities and society.'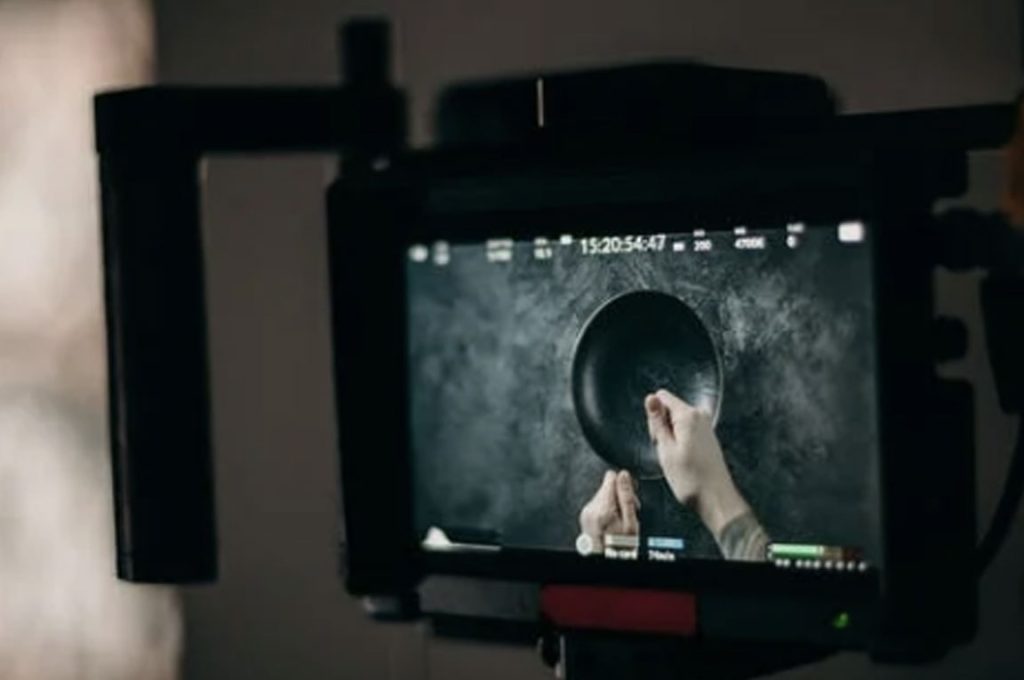 Gone are the days of consumption for the sake of consumerism, so utilize your product video or demo to explain why your company exists. Respond to the important questions. For example, does your company:
Collaboration with social justice initiatives?
Give a portion of your profits to community organizations.
Use social media to teach your audience about social issues.
Have you implemented a significant sustainability practice, such as eliminating single-use plastics or being carbon neutral?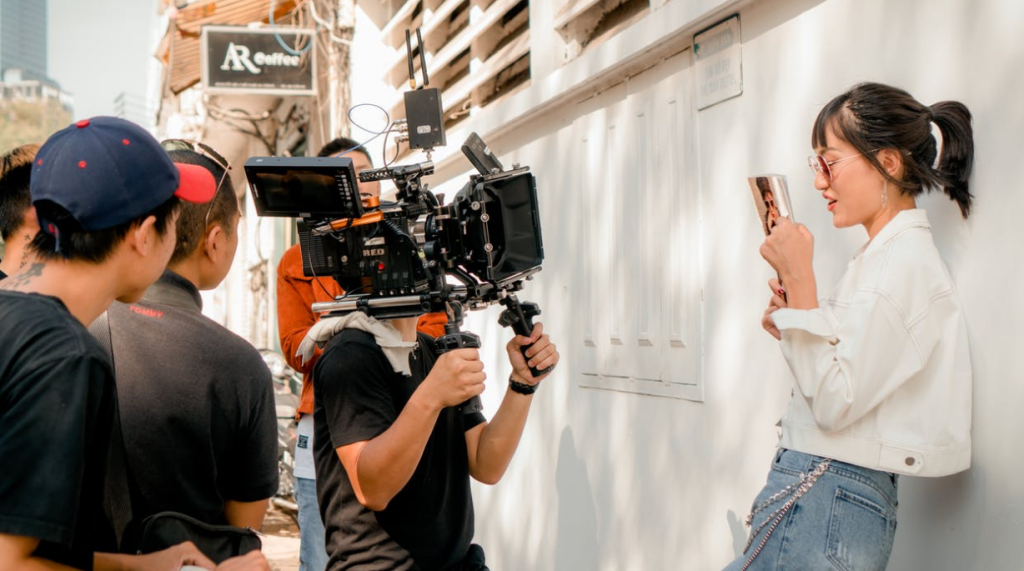 Caring, in other terms, is cool.
Use an existing customer as your hype guy when it comes to testimonials. These might be gushing statements that take up a single frame of your product film, or they can be a talking head interview on how your product or service altered the game.
5. Pay attention to your intended audience.
When bands go on tour, they frequently yell out the name of the city in which they are performing. We advocate doing the same in your product film, both metaphorically and physically.
Whether you're targeting a certain geographic or regional audience, you should tailor your product video to be very appropriate to your potential buyer.
6. Add some personality
Don't be hesitant to express your brand's identity with a product video. Displaying your individuality is an excellent approach to distinguish your product from millions of comparable items on the market.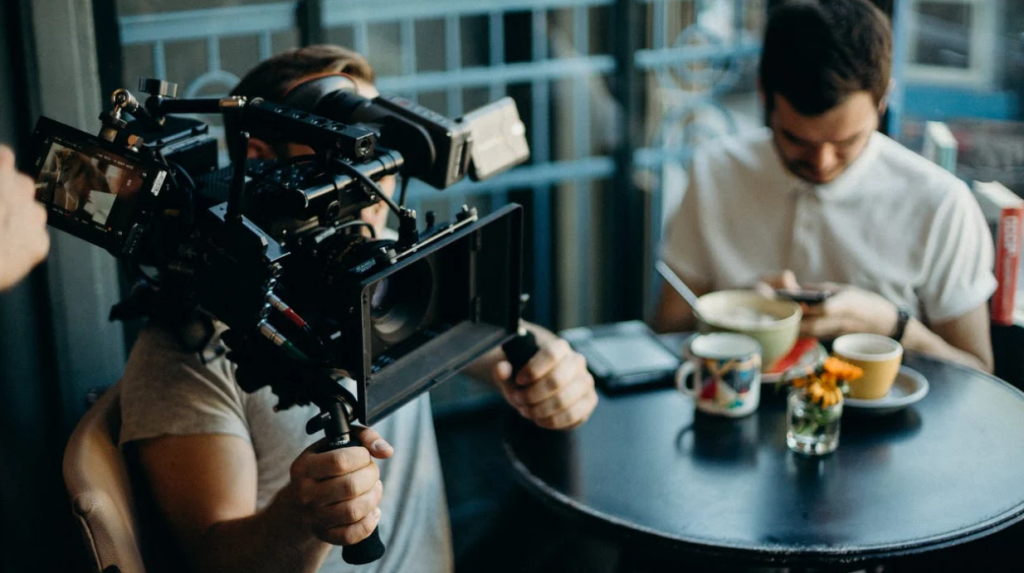 7. Provide a call to action so that consumers understand how (and where) to buy.
Make it simple for potential buyers to buy your product/service when the video ends. How? Also, provide a call-to-action or a destination/next step.
If someone makes it all the way through your three-minute mixer demonstration, they're undoubtedly interested in purchasing that blender if your product video is primarily a proof-of-concept, along with an email capture or preorder link in your video.
How are product videos being shot?
Correctly positioned product marketing videos by a marketer for maybe the first time can rejuvenate the stale marketplace and bring in the new. This section includes a collection of exceptional product marketing videos. The task of making the perfect product video is not far away.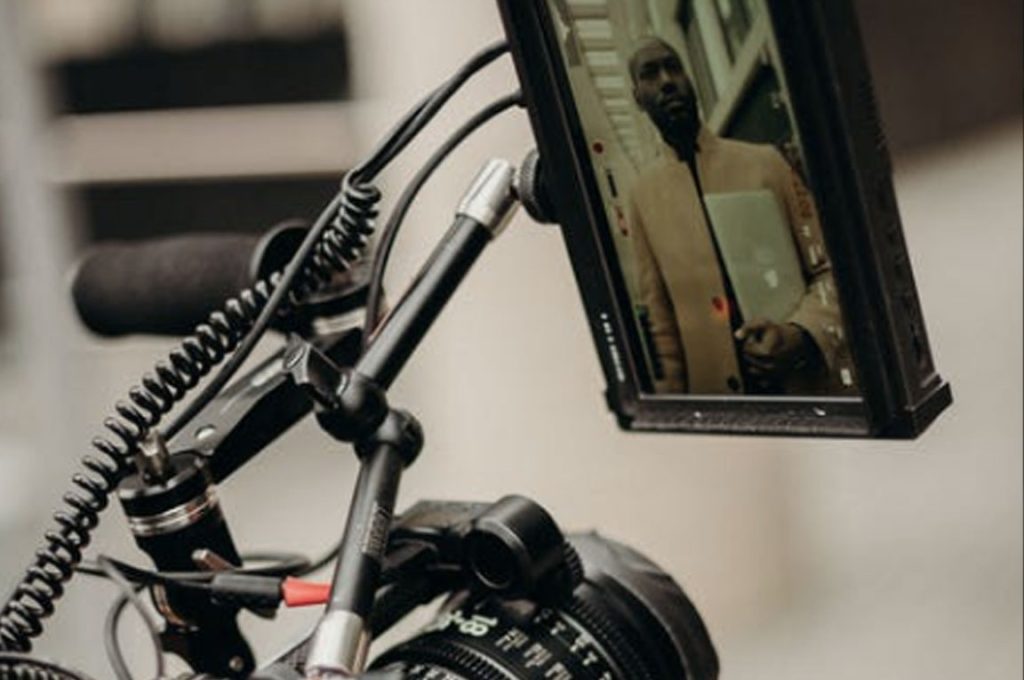 The video must be more than advertising if we want it to be remembered. This should be about the problem, the solutions, the experience, and a basic understanding of what you're trying to build. A great film may quickly express the product's issues, sentiments, and vision.
They are a Mumbai-based Product Video Production firm that serves Mumbai, Navi Mumbai, Thane, and customers from all over the world.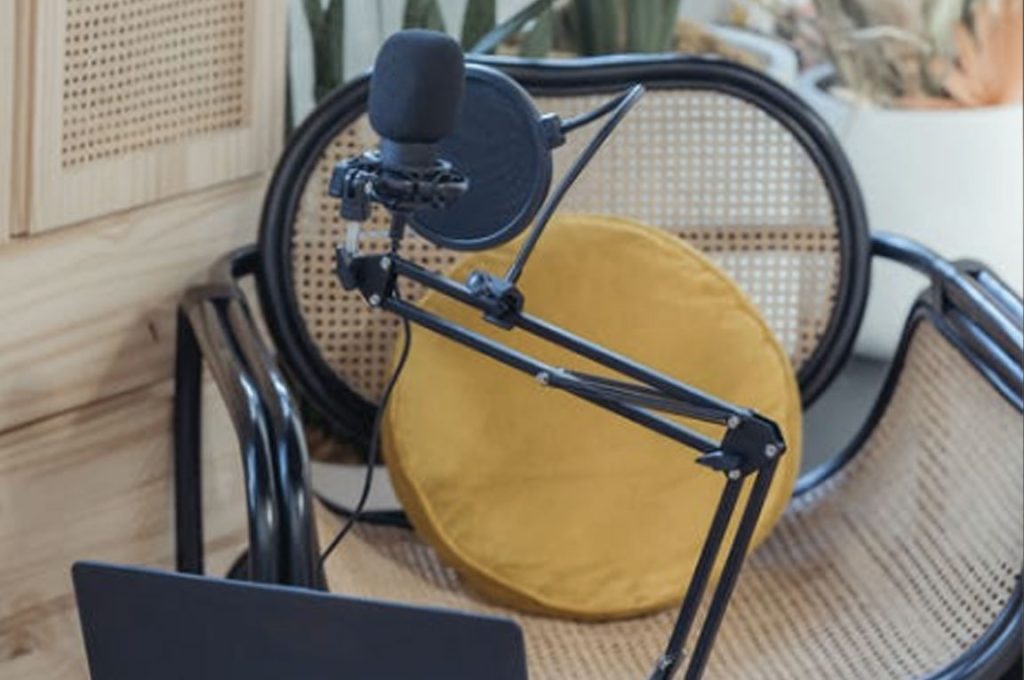 Top 10 Product Videos for Video marketing in India
1. Video Explainer Mumbai
Video Explainer in Mumbai is a product video production firm located in Aamchi, Mumbai, India's business capital. They assist their business clients and customers in achieving the best potential results from product marketing videos.
In this promotional video, they have used the Indian mythological tone and various elements of Hindu mythology to explain how they provide services to their clients. In this video, scriptwriters are depicted as pandits. The musician team is represented as Indian classical musicians in this video and so on. The way the video progresses, the elements used, and the music used all blend together, resulting in the jollification of the entire video and hence attracting customers.
2. Ecommerce Photography India
The correct product video-making films positioned by a marketer for the first time can reinvigorate the stale market and bring in the fresh. This section contains a list of excellent product marketing videos. The chore of creating the ideal product video is not far away.
The video here is a 360-degree product video of a beautiful diamond ring. This video helps the users to view an object and, in this case, the ring from all sides. Such a 360-degree video tries to give the users a real feel. This video also gives the detailing of the diamonds used in the ring. You can see them sparkling. Placing the rings against a white background highlights the ring much more and pivots it as the point of focus and attraction.
3. British Airways: Fueled by Love Campaign
The British Airways film above is one of the top emotional greatest digital marketing ads, depicting the story of a British Airways member of the crew who became fascinated with India and built a profound relationship with it.
Indians are emotional people. British Airways has launched a new digital marketing campaign entitled "Fuelled by Love." The commercial featured a real-world example of a British Airways cabin staff member who had a once-in-a-lifetime experience in India on her maiden trip to India.
The campaign's and the story's key theme was that "although the service is motivated by purpose and effectiveness, real care is only powered by love." The film was developed by SapientNitro.
The cabin staff encounters an Indian customer and strikes up a friendship with her. She later went to the passenger's residence in India and was blown away by the generosity and attention she received.
With this digital marketing effort, the airline corporation offered a unique three-day deal for its clients flying from India to London, with rates starting at INR 53,542 in economy class and INR 1,45,517 in business class. The deal was only available between February 2 and 4, as well as for outward travel until June 30th.
This was one of the finest digital marketing ads that beautifully demonstrated the two different cultures coming together. On February 2, 2016, the film went online on British Airways' official website and was promoted on social media outlets such as Facebook, Youtube, Google Plus, and Twitter.
The campaign received an award in the United States, went viral, and affected many people's lives. It has 3.9 millions of views, and the feelings in the video will have you in tears.
4. #RideYourIndependence – Bajaj Avenger – Independence Day campaign of 2017
The following video, created by Bajaj Avenger, is the most effective independence day digital marketing strategy of 2017, as well as one of the top marketing campaigns.
On the day of freedom, Bajaj Avengers published their communication title, "#RideyourIndependence," which provides our country's freedom and women's emancipation. The 1.44-minute movie carries a strong message from Mahatma Gandhi at the conclusion, "the day women may stroll freely on the roadways at midnight, the day we can proclaim that India has gained freedom."
The social media campaign has already had over 11 million views on YouTube, over 5.7 million views on Facebook, and a significant effect across other social media channels.
5. Vicks – Generations of Care #TouchOfCare Campaign
The product video by Vicks India is part of the video marketing campaign #TouchOfCare, which was launched by Vicks in India and encouraged people to reconsider what constitutes a family.
Vicks has created the digital marketing campaign "#TouchOfCare" in India, pushing viewers to rethink the definition of family in today's culture while underlining the value and touch of care.
The campaign was designed by Publicis Singapore and featured the tale of Orphan Gayatri. The video depicts how a transgender woman, Gauri, nurtured Gayatri against all hurdles and societal challenges.
In March 2017, the film was released in India, reinforcing the brand's conviction in the power of caring.
6. Google Case Study: Dabur's Digital Transformation For the Modern Indian Women
MyBeautyNaturally's above video is a Google digital marketing test case. It is the digital makeover of Dabur for modern Indian ladies. Indians are still highly traditional people. Even the young seek classics in a trendy way.
Dabur has been employing traditional media and marketing methods for 30-40 years. However, they understood that digital would indeed be beneficial to the transition of Modern Indian Women.
Over 80 million women use the internet. Dabur can communicate with all of them, making digital media a natural match for accelerating brand growth.
According to Krishan Kumar Chutani, executive vice president of Healthcare and Foods at Dabur India Limited, the major goal of this digital campaign was to become the digital lighthouse for all Indian companies.
Digital media allows for two-way connection as well as narrative. This conveys the concept of becoming Brave And Beautiful. Brave and Beautiful began as a social concept in which they interacted with consumers through engaging stories. They wanted to honor the ladies who fought cancer valiantly and triumphantly.
The campaign is one of the most effective digital marketing initiatives, and it is more than just advertising; it takes consumer involvement to a whole new level.
7. Coca-Cola Summer TVC 2017 featuring Deepika Padukone
The Coca-Cola Summer TVC 2017 digital marketing campaign features Deepika Padukone in the video above. Deepika Padukone is a perfect casting choice for this digital marketing campaign because it is lighthearted, silly, and strikes the appropriate chord. When celebrities portray themselves, the brand's celebrity association is heightened, making it simpler to persuade buyers. The ad gets things perfect in terms of music and product endorsements. The commercial shows how Coca-Cola may help break the ice between two characters. Deepika Padukone becomes trapped in an elevator with a cleaner. Coca-Cola was the only thing that saved the day, and then everything changed.
8.KKR Digital Marketing
The video above is a digital marketing case study by Kolkata Knight Riders Official to attract more fans all around the world. The Kolkata Knight Riders (KKR) are the Kolkata franchise in the Indian Premier League, a T20 cricket event co-owned by Shahrukh Khan. For the first three seasons, Sourav Ganguly has been the team's Icon Player. The primary goal of the KKR digital marketing strategy was:
How to Raise KKR Brand Awareness
How to keep tuned in and in touch with your audience.
How to keep IPL followers and users up to speed with the latest news, photographs, and results.
KKR is the IPL team with the highest involvement with its fans and following to date.
KKR is the first IPL team with a dedicated YouTube Videoblog called "Inside KKR," which allows fans to quickly keep up with news and their favorite players.
The KKR team also has a website blog as well as an official smartphone app that keeps fans engaged and up to speed on the newest team news.
KKR's digital marketing team has also scheduled a live-screen Facebook conversation at Facebook's headquarters in Hyderabad.
KKR players had scheduled Twitter chats with their supporters and ran a unique "Cheer for KKR" campaign across all social media channels. This is a global first for any sporting team.
KKR's Facebook page has 15 million likes, the most of any IPL club.
KKR has the most active IPL team on Twitter.
With over 466K followers on Instagram, KKR has become the most followed IPL team.
It has also increased visits to its Pinterest and Google Plus pages.
In exchange, KKR supporters were given the opportunity to get a personalized, customized, and recognition video, which resulted in 10 million cricket followers who were affected on and off the KKR squad.
9. Pregakem by Alkem | #WeArePregnant
Pregnancy is a difficult and essential period for each marriage in the globe. Leading pharmaceutical company Alkem explains how pregnancy may be a life-changing experience for both the mother and the father. This magnificent stage of life should be enjoyed rather than feared. Alkem is also attempting to advertise its product, Pregakem, with this video marketing effort (Pregnancy Detection Kit).
10. Nestle India on Breastfeeding
Nestle was a pioneer in infant meals with its cerelac, but with this film, the firm has created excellent social messaging in support of all nursing women. The film, which was released during World Breastfeeding Week, emphasizes that breastfeeding is not simply the mother's duty but that it needs a joint effort from everyone to guarantee mothers nurse for longer periods of time.