The following list is an overview of the 15 best explainer video companies based upon an assessment from our professional explainer video producers. We have hundreds more videos that have been created with great care. Finding the best video explainers in the world can prove challenging. When you search online, you might find several different alternative products or services that include specific capabilities. The choice of perfect products can be a difficult choice for any entrepreneur with less time to devote – but they can also create an unpleasant problem. So let us try to assist you in this regard. Lets us first try to understand what an explainer video company does.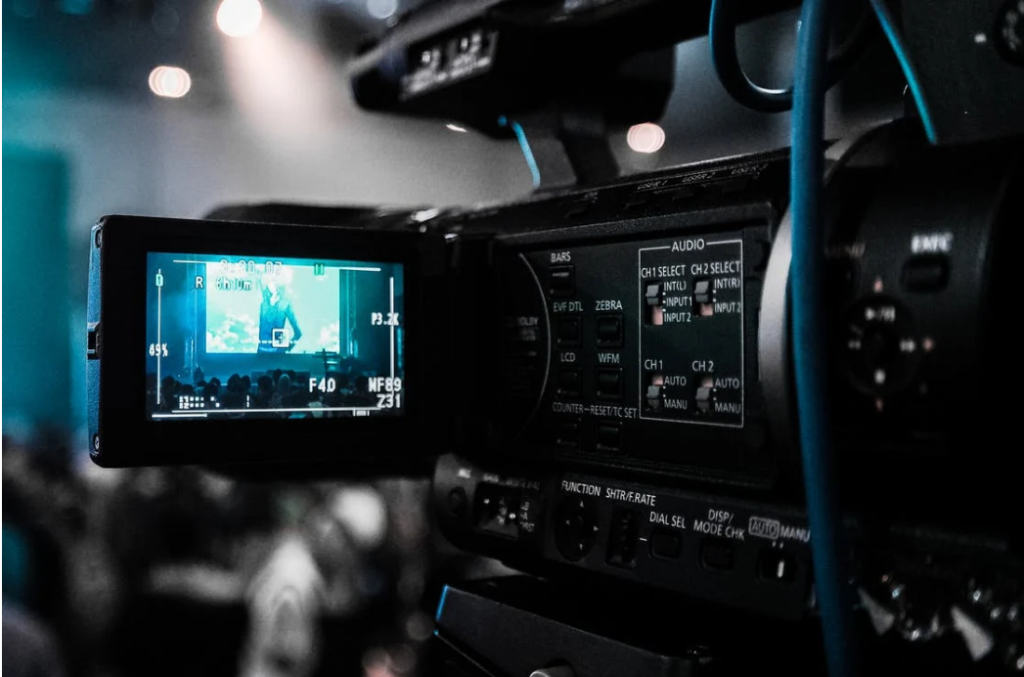 Why should one use Explainer videos?
People obtain a better understanding of a product or service with the help of explainer films as they either see or hear someone who describes how to use it and how it works, and they build a better comprehension overall.
An explainer film allows you to engage and collaborate with your target customers more efficiently and easily by letting them know what your company can help accomplish for them and why they should select your company over other rivals in such a competitive market.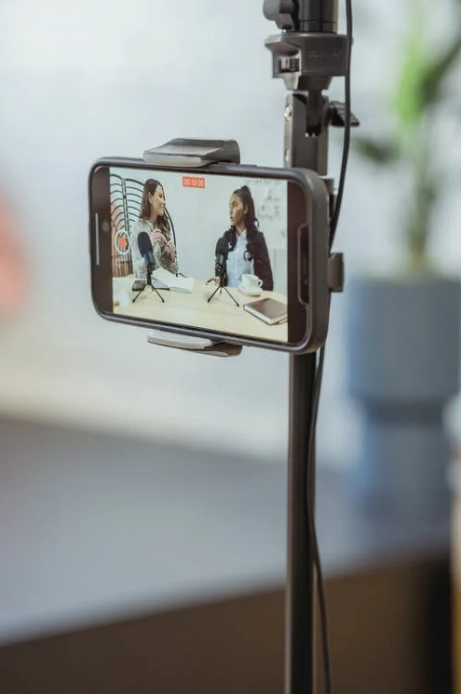 What is the process of producing an explainer video?
1) First Step: Have the creative call
Do not overlook this stage whether you are employing an external production firm or generating your video internally. A creative brief serves as the blueprint for every marketing endeavor. It pushes you to identify your target audience, describe your project goals explicitly, and select where and how you'll utilize it once it's completed. When done correctly, the design brief serves as a source of inspiration for your team, allowing them to stay on track at various stages during the production process.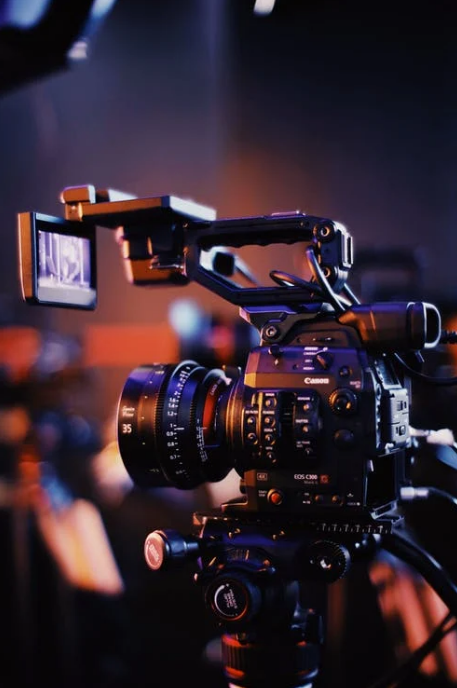 The main objective throughout this period is to completely grasp your business. That includes meeting with and thoroughly understanding your service offering, as well as how to effectively convey it simply and artistically.
Consider including a brand message in your brief and also the message of the video in one or two sentences. Let that be the drumbeat for everything else. It is also important to make sure that you have clearly defined the problem that the product or service will provide a solution to and who it will benefit.
2) Time for Scripting
After you've finished the map, it's time to get to business with the message. Explainer video scripts that are precise and succinct also tell a wonderful tale. Audience memory spans are limited, and once you've lost a viewer, it's impossible to reclaim them. With that in consideration, your script should adhere to the classic "beginning, middle, and end" structure to keep your audience involved until the very end. This translates into "what, how, why" in marketing films to swiftly convey what the issue is, how your firm will address it, and why you're the best firm to do so.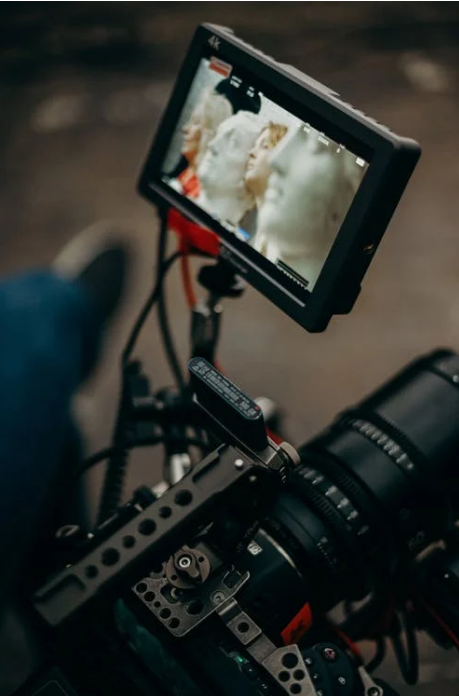 After you've settled on your main message, the following step is to keep it as brief as possible. A decent guideline is 150 words for every minute of video. Because you just have a few seconds to engage your audience, go right to the point. Do not attempt to include every element of your company's history in a two-minute film.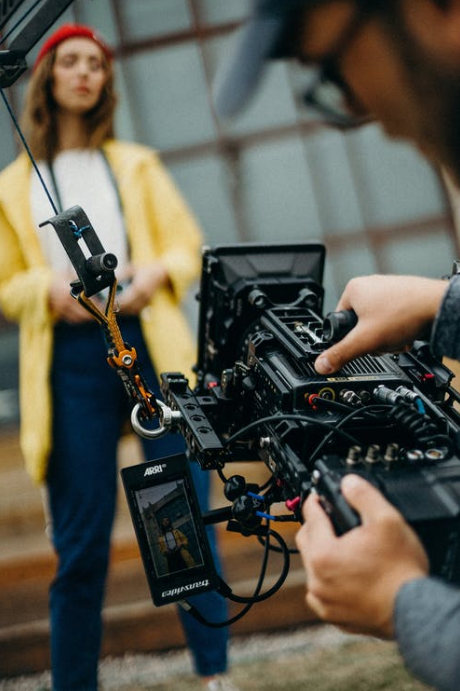 Finally, provide a clear call to action. If you've followed the plot, you'll have already repeated the problem, stated how you'd fix it, and convinced your audience that you're the best firm for the job. Don't just assume they'll pick you. Directly ask them to do so.
3) Storyboarding
Now that we've determined the characters, style, and topic, we can use those materials to create storyboards that show how the finished piece will play out on screen. Storyboards are critical to every project since they lead the post-production and production staff. Of course, the storyboards must be approved by the customer before animation can begin.
4) Making the style guide
This stage of the process embraces the digital environment we live in, making it simpler and more effective for the customer. Once the screenplay is complete, we use Pinterest to share our ideas for the general style and characters. The customer identifies the source of inspiration with which they agree and proceeds from there.
The assets are included in the style guide. It also covers the explainer video's typefaces, colors, and general design. We'll also call on a voice actor at this stage of the production process to record the video's narration.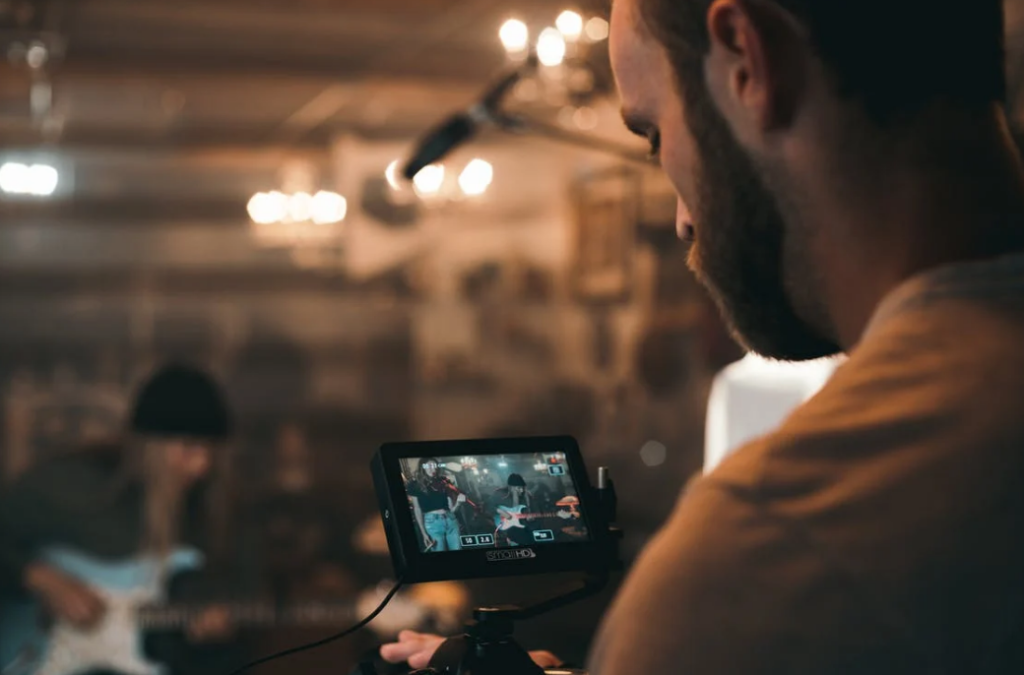 5) Time for some illustration
After you've finished your storyboard, it's time for the pros to transform your magnificent stick figures (hey, no judgment) into moving, "breathing" art. Because this procedure can be so involved,
If you've decided to make an animated explainer film, your artist will design visual components depending on your storyboard outlines before handing them over to the animator. The animators will bring the pictures to life with the aid of the storyboard and conceptual brief.
6) Finally time to incorporate audio
One of the most crucial aspects of any explainer video is narration. You may have the most engaging message and the greatest video material in the world, but if your voiceover is distracting, unclear, or of low quality, all else will be lost. This is an important stage that should not be ignored and must be taken care of.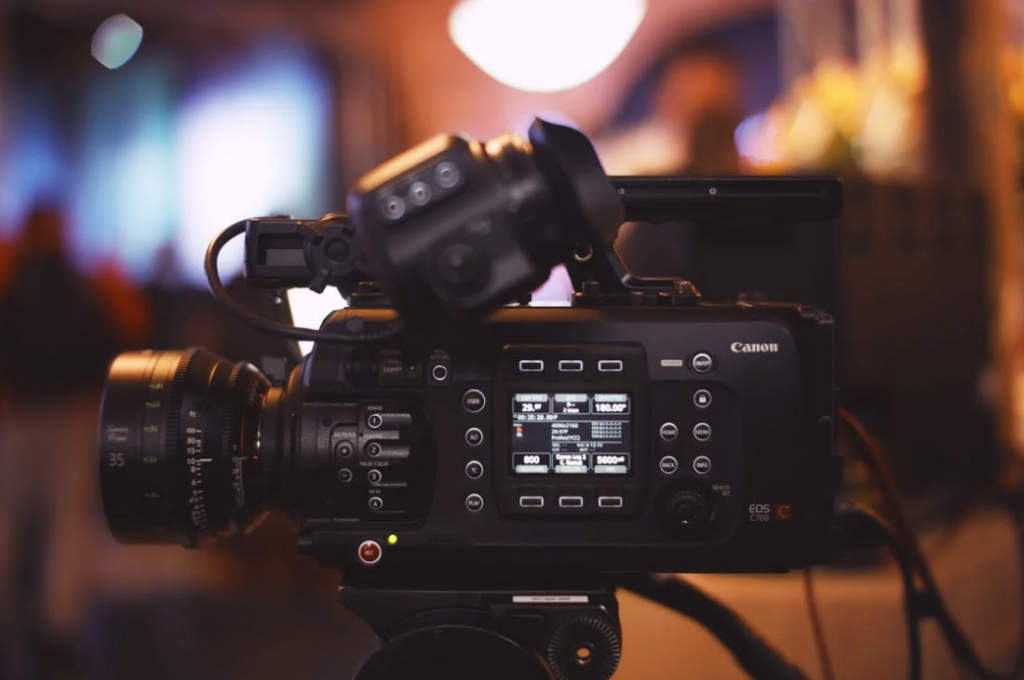 A quiet backdrop will spoil a wonderful voiceover, just as a terrible voiceover would ruin a beautiful video. Don't forget to add a soundtrack to your clip before declaring it complete. Try out various tracks and volume levels while your sound team works on the mix of speech, music, and other audio effects to ensure the music supports (rather than detracts from) your message.
It has the potential to turn a dull video into a dynamic and pleasant viewing experience. It may also alter the atmosphere and pace of your video. For example, adding powerful and fast-paced music in the background might assist in rendering the video more vibrant. Sound effects, on the other hand, bring your movie to life.
7) Delivery
We prefer to make certain that the finished result is precisely what the client wants to see and will relate with. We've done enough preproduction at this time that adjustments to the finished product are generally minor, but we invite the customer to provide input and revisions. Once all parties are excited and invigorated by the explainer film, a final render is created and submitted to the client, who can begin implementing the animated explainer video into any marketing mix.
Explainer Video Companies
Top explainer video companies assist businesses in producing high-quality videos. In the last few years, the demand has increased for animation studios to create compelling films. So like everyone around us, we, too, have pulled up our socks and made an effort to do something that helps the client fulfill their goal.
So we have thought of answering the question about what are does a good explainer video have?
There is no one-size-fits-all answer to this question, as the quality of an explainer video will vary depending on the individual project. However, some key characteristics of a good explainer video include the following:
A clear and concise explanation of the product or service
Engaging visuals and animation
A friendly and relatable voiceover
A clear call to action
Now that you have seen the qualities required in an explainer video let us now see some examples of the best explainer videos of 2022
List Top 15 Explainer Video Companies
1) The Jigsaw Explainer video
The Jigsaw is one of the animated video production companies that makes all kinds of explainer videos, brand videos, demo videos, whiteboard videos, and any kind of videos that a company may require for their business development. This specific video talks about their fantastic explainer video creation capabilities. It uses a humorous approach to demonstrate the process used to create videos. The video is in the local language Hindi and the voice-over style too is a bit different to give it a unique flavor. You can see the video below.
2) Neck Pillow Demo
This is a video that uses the approach of using a live shoot to create the video instead of an animation. Here the video uses models and videography to demonstrate the right way to use a neck pillow. Such videos are used as educational videos. The video content and styles depend on the video's final purpose or goal.
3)Yum Yum Videos – Animated Explainer Video Company
Yum Yum Videos is considered one of the top explainer video production companies in the explainer video production market today. They have some certain competitive advantage over other rivals. They are:
All of their explainer videos are hundred percent custom-made based on what the clients need.
Their quality of work is superb and undoubtedly one of the best ones in the market.
Yum Yum Videos ensure quality at a great price.
Yum Yum Videos have a thorough explainer video production process.
Yum Yum Videos provides its clients with an all-in-one video marketing strategy to help them skyrocket their businesses.
Yum Yum Videos has collaborated with many types of companies from over twenty countries all over the world. They produced explainer videos for some of the most popular companies like Walmart, DocuSign, Fox, Red Bull, McKesson, etc.
4) Sandwich Video
Sandwich Video specializes in explainer videos and is likely one of the greatest explainer video firms in this field. Their scripts are known for being extremely witty and engaging. Sandwich Video, like other animation studios, manages the whole production process.
They also help you with distribution by marketing your corporate film via social media, Press, and other avenues.
5) Epipheo Studios – Explainer Video Production Company
Epipheo is one of the earliest explainer video firms currently in business, as well as one of the first to provide this service.
Studios handle the whole production process, from creating the proposal to defining the concept, developing the idea and screenplay, and eventually producing the video. These men have a highly brilliant crew on their side, which is said to be equal parts creativity and logistics.
6) Explanify – Animated Explainer Video Company
Explanify may provide a list of some of the important topics that Explanify believes are well-represented so that you can get a sense of the overall image with their explainer video-producing services.
According to them, low-quality videos are not a worthwhile investment, narrative can alter the world, life is simply too short for fantasy epics, and one-size-fits-all explainer video productions harm companies…
They also specialize in simplifying the difficult. Words to live by for all explainer video companies!
7) Vidico – Explainer Video Production Company
Vidico is a seasoned explainer video production firm that also creates live-action advertisements, assessments, career videos, and other content. However, when it comes to explainer video creation, they use 2D and motion graphics animation approaches.
Vidico now distinguishes out not just for its aesthetics and animation quality. They have compositions that are both entertaining and easy to grasp.
Let's Take a peek at one of their works and see why they are among the finest explainer video providers!
8) Dot – Explainer Video Services
Dot has earned a position on our list of the best 15 explainer video firms after working for well-known businesses.
It's an explainer video studio that specializes in a variety of marketing video types, including testimonials, commercials, social advertisements, and even music videos!
However, nothing tops the quality of their animated explanation videos.
9) Thinkmojo – Explainer Video Company
Thinkmojo is without a doubt one of the greatest explainer video production firms on the market.
However, they not only create amazing corporate explainer films, but they also create a variety of video types, such as instructive, editorial, commercial, customized, and more.
They provide corporate films for any size business.
10) Dinos & Teacups – Explainer Video Services
Dinos & Teacups is a one-person agency rather than a corporation. Nonetheless, its great quality and sense of aesthetics make it one of the top explainer video providers.
Its founding father spent several years as a remote employee making outstanding 2D animated movies for companies all around the world, and she continues to do so now that she has landed in Spain.
One of this explainer video company's primary differentiators is that it is guided by vegan beliefs, giving discounted fees to sustainable and environmental and vegan organizations and companies.
11) Switch Video – Animated Explainer Video Agency
Switch Video is a firm that creates 2D animation, whiteboard, and motion graphics video. They have three main ideas that they respect throughout their work: set acceptable schedules and stick to them; keep the customer informed throughout the whole explainer video creation process; and complete every component of the task so that the customer does not need to ask twice.
12) Motion Story – Explainer Video Production
Motion Story, like the others on this list, is indeed an explainer video firm that isn't afraid to explain a complicated or bizarre issue through film in the simplest possible way.
This Australian video production business recognizes that no two explainer videos are the same. As a result, they, like us, generate 2D animation and motion graphics corporate movies that are customized for each customer.
13) Yans Media – Explainer Video Production Company
This small business located in Armenia is one of the top explainer video production companies in the Middle East.
They create 2D, 3D, and motion graphics videos of the highest quality and provide explainer video production services for companies from any part of the world. Want to take a peek at one of their works?
14) Grumo Media – Explainer Video Company
This explainer video firm specializes in dealing with startups. "We have a specific enthusiasm for startups, they say. Despite this, they also have collaborated with worldwide corporations.
Their cartoon style is intentionally primitive, but their humorous, succinct, and entertaining writing elevates this company to the top of the explainer video industry.
15) Blink Tower – Animated Explainer Video Agency
Blink Tower is one of South Africa's leading video production firms.
Their team is working with large, medium, and small businesses and non-profits.
They are completely persuaded that the content is the most crucial aspect of the explainer video creation process, or that the content is more significant than the style.
They essentially watch web videos that make them chuckle while they are seeking ideas.