Animated media is created and produced by animation studios for a variety of purposes. They are firms or entities that specialist in the creation of animated videos of various types. The animation videos, music videos and animation films could be for fun (like an animated film or television series) or for business (like a commercial) (like video explained made to explain the various services and products of the companies). These are basically companies that make various types of movies, such as comedy like Pixar's "Toy Story" series, documentaries about different cultures throughout the world like Netflix's "Apostle Motassem," and advertising for new items from major corporations like Nike Air Jordan XXXIII.
In reality, animation is currently widely employed for the dissemination of numerous types of information. This might be done for a commercial purpose or for the betterment of the broader population.
Want to know about the top 3D Animation Studios in Mumbai? Cool, you are on the right page. With a growing number of 3D Animation studios in Mumbai, it is difficult to find the best studio which fits your needs.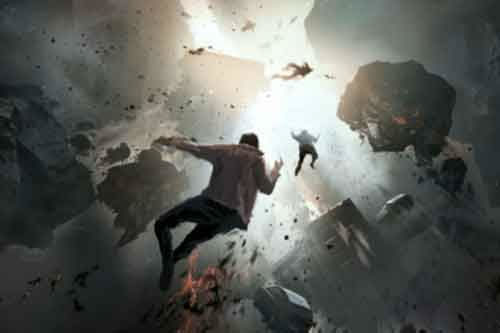 Let us assist you to find some of the Best 3D Animation Studios in Mumbai.
1.  The Jigsaw 
(Mumbai & Navi Mumbai) 
Website: The Jigsaw| Best 3D Animation Studio in Mumbai
It is a Mumbai (Navi Mumbai) based company which is established by a group that has already excelled in video production to produce animated videos. 
It can be stated as one of the leading Production Studios in Mumbai. Their fundamental aim is to showcase your company's work in the best possible you want. 
It has worked for leading brands like Tata, AIG, NOKIA, Vodafone, Gujarat Gas, SBI, and many more.
2.  Pixel Digital Studios 
(Mumbai)
Website: Pixel Digital Studios (pixeldstudios.com)
Their vision is to be the customer service leader in video production by providing technical and creative solutions that fit our customer's needs. They DESIGN IDEAS and put them in MOTION. They are to help customers to create memorable and effective media content through years of experience in the film-making industry with the utilization of the latest technology.
Address: 4th Floor, Nimbus Center, Opp. Laxmi Industrial Estate, Off. Link Road, Andheri West, Mumbai, Maharashtra 400053 
3. Ripple 
(Mumbai)
Website: Best Animated Explainer Video Company | Ripple Animation
Ripple Animation specializes in creating animated videos for marketing strategy. The goal is to drive business results by engaging customers at different points in the buyer journey. These videos could be ads, corporate videos, demos, startup videos, explainer videos, engagement videos, feature films or corporate branded videos. Clients have found that there's a 30% increase in conversion rates on average after deploying our video content. They believe in interactional development.
Address: 29B Kewal Industrial Estate, Senapati Bapat Marg, Parel, Mumbai, Maharashtra 400013
4.  CREATFX Studio
(Mumbai)
Website: CreatFX Studio PVT LTD
Creatfx firm specializes in high-quality CGI, including branding, idea creation, digital characters, pre-visualization motion graphic videos, special venue content title design, medical animations, and visual effects studios virtual production.
Address:119 Kuber Complex, Link Road, Andheri-West, Opp. Laxmi Industrial Estates, Mumbai, Maharashtra 400053.
5.  Cosmos Maya entertainment
(Mumbai)
Website:  Cosmos-Maya – India's most successful animation studio
It was founded by the Indian filmmakers Ketan Mehta and Deepa Sahi. Cosmos Maya digital studio is a Singapore and Mumbai based Animation Company and it is managed by Maya Digital Studios Pvt. Ltd.
6.  Paper Boat Studios Pvt. Ltd 
(Mumbai)
Website: Paperboat | Animation Studios (paperboatstudios.co)
It is also one of the leading Animation Studio and Infographic videos. Some of their clients are Zee, &TV;, Nestle, Cadbury, The World Bank, KIDZEE, TCS, McCann and many more television programs.
7.  The Showtime Productions 
(Mumbai)
Website: Showtime Productions
It is also one of the leading video production agencies in Mumbai. Their headquarter is in New Delhi, India. It was founded in 2014.
8.  VCL TATA Elxsi 
(Mumbai)
Website:  Tata Elxsi
Visual Computing Labs (VCL) of Tata Elxsi is one of India's major animation and visual effects firms. They've worked together on a number of successful and award-winning films, short films, television shows, and television commercials for major Indian and international media and animated television shows and consumer brands.
This is an award-winning firm that has maintained its position as the industry leader in animation and visual effects through numerous collaborations. They've also reimagined products introduced using our most recent technology and creative advancements. We provide a one-of-a-kind combination of high-end and cost-effective animation, visual effects, and stereoscopy services.
Andheri – Kurla Road, Off, Suren Rd, Gundavali, Andheri East, Mumbai, Maharashtra 400093 Boston House, B-Wing, 2nd Floor No. 201, Andheri – Kurla Road, Off, Suren Rd, Gundavali, Andheri
9.  Savvy Animations
(Mumbai)
Website:  Savvy Animations
Founded in 2016, Savvy Animations LLC is a video production agency. They have a small team but provide good service. Their headquarter is at Sheridan, Wyoming.
10.  Syiree International 
(Mumbai)
Website:  Syiree International
It is mainly a design company based in Mumbai. It has an office at San Jose, Calif.
It was founded in 2018 and have a team of 10, but the service they provide proves that the small group is the best.
Some of their clients are ICICI Direct, TVH, Alcor Enabling Cloud & M-Educate Liberalize Learning.
11.  Tiki Tech 
(Mumbai)
Website:  TIKI TECH, A Modern Creative Agency. Mumbai, India
It is a full-service modern video agency. It was founded in 2010. It provides graphic design, web dev as well as web design solutions. Its office is located at Mumbai. Some of their clients are Tata Motors, Unilever, Tikitar and Shell.
12.  RGBA Studios
(Mumbai)
Website: RGBA HOME
RGBA Studios is a Visual Effects and Animation Studio located in Mumbai. Some of their leading clients are CEAT, Titan Eye Plus, Cadbury Fuse, Hero ISL 2016 Promo, Boost, XUV500 and many more.
13.  AB VFX Studio 
(Mumbai)
Website:  AB VFX Studios
AB VFX Studio provides services like VFX Roto, Paint, Keying, Match move for feature films commercials and TV Shows. It is a newly found company proving best services along with its creative team members.
14.  NGCS
(Mumbai)
Website:  NGCS
NGCS is a video production company. It was launched in 2016 and have their headquarter is in Beijing, China; they also have head offices at Mumbai, India and Los Angeles, California.
15.  Dream Engine Studio
(Mumbai)
Website:  Dream Engine Animation Studio
They develop one-of-a-kind business-related animated videos and animated movies that effectively promote your innovative ideas, provide services, brand image or products. It aids your end-user in correctly comprehending your thoughts.
Address: 203, Gold City Mall, Sector 19D, Vashi, Maharashtra 400703, adjacent to CrossBox Fitness.
Some of their clients include Tata Group, Maharashtra Police, Meher Hermanns, ASTPL, Mahindra Susten, PVR, and so on.
16.  Studio 27 Creative Media Works LLP:
Studio 27 is a full-service Media Technology House in Mumbai with a distinct skill set in Design, leading Animation, Technology, and Strategy. Website design services, animation services virtual reality solutions, augmented reality applications, digital marketing, and SEO are among their specialties. They are experts in developing Engaging Solutions.' Studio27's website can be found at https://www.studio27.co.in/.
Address:FB 133 Highstreet Mall, Kapurbavdi, Thane, Maharashtra 400601
17.  Tiara Motion :
Tiara Motion is a Mumbai-based explainer videos and educational videos production business that specialises in educational, tutorial videos, corporate branded, startup, infographic, and motion graphic videos. They have a highly creative crew that creates world-class animated videos with cutting-edge technology. They are constantly striving to make animated videos that are not just exceptional but also new. They have clients in over 18 countries and 300 videos in over 30 languages in a short period of time. This demonstrates their commitment to their task.' Tiara Motion's website is https://www.tiaramotion.com/.
Address:B-32, Bhagwati Society, Shastri Nagar, Santacruz West, Mumbai 400054, Maharashtra
18.  Vertex Volt:
It is well-known in Indian television and film for its outstanding visual effects and animation. VERTEX VOLT has dedicated state-of-the-art facilities with technical, creative, and production capabilities to create a new generation of VFX and Animation television series, feature films, documentaries/short films, music videos, DVDs, commercials, title montage, game cinematic, medical animations, architectural walk throughs, and other related products. Vertex Volt has a team of the greatest industry experts and has been producing, inventing, and increasing the bar of the VFX industry with each new project. It features a core crew of brilliant minds whose primary goal is to always create better than the best.
www.vertexvolt.com is the company's website.
Address:Andheri West, Mumbai, Maharashtra 400102 Veera Desai Road, Industrial Area
So that's all about the 18 best 3D Animation Studios in Mumbai.
If you want to get more exclusive ideas on animation studios, animated movie, digital marketing or fashion blogs then feel free to hit the link below: The Jigsaw, Mumbai.