If you've already decided that you want to create a super-creative promo or video advertising for your next campaign, you might need to find a reliable animated explainer video production company with a large portfolio and years of experience in various industries. This section highlighted the top explainer video production companies in 2022.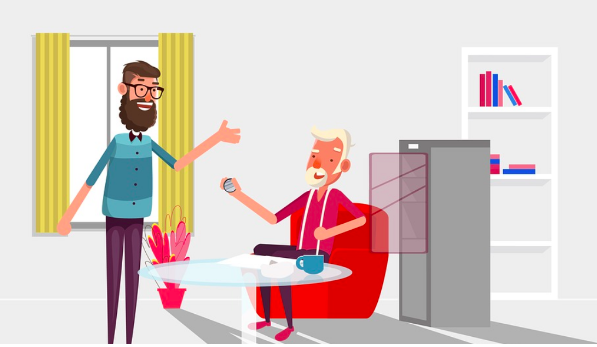 A brief overview of the strengths and weaknesses of top 7 explainer video styles to help you choose the best for your business:
1. VIDEO EXPLAINER MUMBAI
Video Explainer in Mumbai is a corporate film-making company that is situated in the business center of India, Aamchi, Mumbai. We help our corporate clients and customers get the highest possible result from digital multimedia marketing. Our explainer video in Mumbai helps our clients to present their business, brand, service, product, or events in an effective, dynamic, and highly productive manner. Our wide range of video services will fit any corporate video needs. 
Video Explainer Companies in Mumbai also offer an extremely affordable and high-quality video publishing and marketing solution in Mumbai that allows your organization. We give you complete control, from writing the script to distributing the finished corporate film, from introductory video planning to marketing it on different online channels. Our team will always be with you. With every step you take, we will take care of your every smallest desire to your biggest wish or requirement. 
As the leading video explainer company in Mumbai, we use the latest technology, modern equipment, and up-to-date software, so that you can show your explainer videos in Mumbai in the perfect way. 
Example Link: https://videoexplainermumbai.in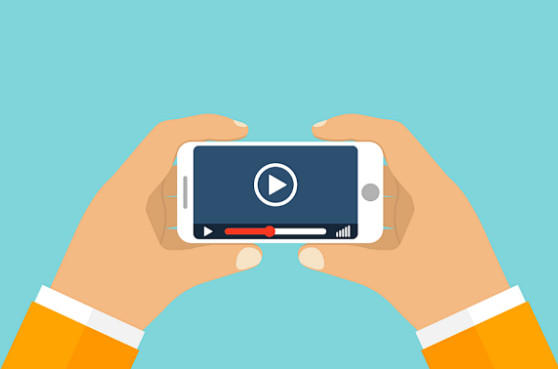 2. 2D ANIMATION
2D animation is a type of flat character/design animation that is one of the oldest forms of animation but is still popular and produces high-quality results. Keep graphics simple with 2D images, figures, and shapes to avoid overwhelming viewers and diverting their attention away from the main message. This style has a wide range of applications, whether you want to create an exciting advertisement with a story or an easy-to-understand user guide. Dropbox is one example of how effectively a 2D animation can increase conversion rates. Dropbox created a simple 2D animation video demonstrating how to use their services. The conversion rate increased by 10% as a result of this video. 
Example Link: http://dai.ly/x3hbfdp
3. WHITEBOARD
These explainer videos are extremely useful in explaining complex concepts and topics. A hand draws the animations and guides viewers through the message, which progresses at the same rate as the narrator. In addition to the 2D images, the whiteboard animation includes additional elements to keep the concept flow engaging. WHITEBOARD videos include texts, arrows, and Infographics to make the video more appealing and clear.
Example Link: https://youtu.be/y1FWnE9ZGQI 
4. ANIMATED INFOGRAPHIC
When static infographics are animated, they become more engaging and informative. Infographics are typically designed to condense a large amount of information into a small creative work that can easily capture the attention of anyone. Different aspects of a topic can be elaborated on as the infographic evolves by branching off from the original infographic. In this way, a 30-second video can convey far more information than many pages of text. It is also a far more engaging format. Infographics are an excellent medium for communicating charts and numerical data.
Example Link: https://youtu.be/wBa75Kn0Dog
5. 3D ANIMATION 
This type of video explainer is a strong visual medium that is modern and eye-catching, with a high conversion rate. When the product is not yet ready but you need to demonstrate its physical appearance, 3D animation comes in handy. At this time, 3D models can be created and animated to demonstrate the product. 3D animation is used by product designers, architects, and those involved in infrastructure to demonstrate the dimensional and structural views of their products.
Example Link: http://dai.ly/x414sqi
6. STOP MOTION 
It was the first animation style, and the stop-motion craze is still going strong. Stop motion is frequently used as a creative storytelling piece, drawing viewers' attention through amazing movements and shapes. As technology advances at breakneck speed, stop motion animation has evolved into a modern style that includes animation with paper art, clays, and even vegetables and fruits. 
Example Link: https://www.youtube.com/watch?v=7BRAiFmSpiI
7. CAPSICUM MEDIAWORKS
Capsicum Mediaworks understands that it's not just about incredible movement; it's also about incredible storytelling. As a skilled animation video company in Mumbai, India, we understand precisely how to recount drawing stories through wonderful movements. Whether it's motivational videos, business videos, product demo videos, animation videos, promotional videos, client testimonial videos, corporate videos, infographics, induction training videos, or advertisement films, your message will be delivered in the most effective way possible. Based on the information they provide, they will devise a winning strategy for your product or service that will assist in converting visitors into buyers. 
Example Link: https://capsicummediaworks.com  
All of the explainer videos mentioned above have unique characteristics such as storytelling, attracting an audience, transforming complex information into simple information, and engaging viewers. These videos can also be combined to produce an amazing effect. 2D animation is frequently combined with screencast and whiteboard animation. Finally, mixing depends on the concept of your video and, most importantly, your target audience. 
We are from VideoExplainerMumbai. If you want any service related to the explainer video, then do contact us.